[ad_1]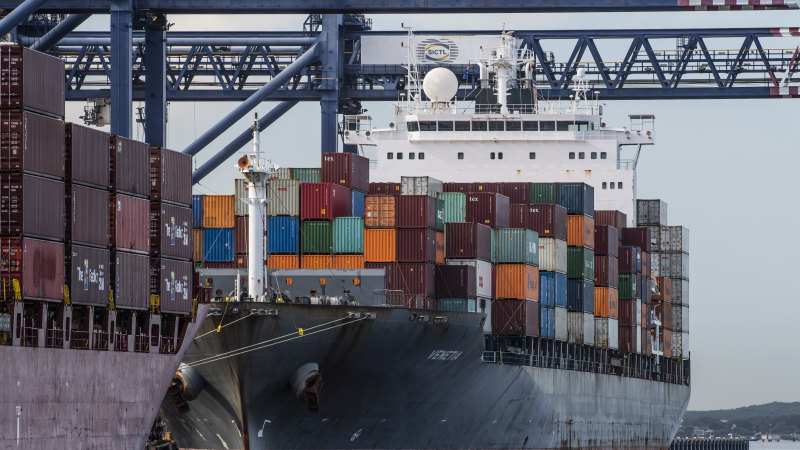 "We are shooting ourselves in the foot if we stifle access to efficient and innovative port operations that our competitors already have in place," he will say.
"If the government is serious about pursuing economic reform and productivity gains, it must address our grossly inefficient stevedore operations which will put Australia on a stronger, more competitive path for years to come.
"Port privatisations have also produced near-monopoly conditions. The freight and logistics systems
that move goods to and from the ports are similarly constrained. Governments must encourage new
players to stimulate increased competition at our ports."
McKellar will also argue the federal government should use the budget to help boost productivity by extending the immediate investment write-off provision that is due to finish next year.
He will say this should be supplemented with a further 20 per cent tax deduction on investments of more than $500,000 in plant, equipment and machinery.
Loading
To help businesses support more apprentices, ACCI is also backing a minimum 30 per cent wage subsidy for the first 12 months of apprenticeships.
And it wants permanent skilled migration lifted to 200,000 places for at least the next two years.
"While we must build our own skilled, educated, and diverse workforce, Australia must also remain
an attractive destination for the world's best and brightest," he will say.
The government has signalled it will increase the migration intake up to 200,000, of which between 126,000 and 140,000 would be via the skilled stream.
Loading
The ACTU on Wednesday will back the 200,000 overall intake on the proviso the government backs up to 18 separate proposals. They include a 50 per cent wage subsidy for apprentices of which 25 per cent would go to the apprentice as a retention bonus.
It also wants an overhaul of visas for migrants, including clear pathways to permanent residency for all visas, lifting the salary floor for temporary skilled migrants plus "reinvigorating" public funding for TAFE.
"We support a visa system which prioritises permanent migration and support expanding the permanent migration intake, but that decision must be in concert with systemic changes to undo the decade of low wage growth, exploitation and neglect under the former government," ACTU president Michele O'Neil said.