Australians travelling to parts of Europe must still verify their vaccination status with local authorities before they can soak up the full range of attractions, but the app used by locals does not recognise Australian COVID-19 Digital Certificates.
As industry warns red tape is hindering international travel, Health Minister Mark Butler will meet with his G20 counterparts on Monday to discuss potential solutions, including ways to "reduce the impediments for travellers as they cross borders".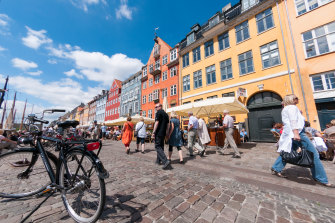 A pilot project to test ways for their countries to recognise each other's vaccine certificates will be on the agenda as leaders work to get trade and travel "back to normal" across the G20, which includes Australia, Brazil, Canada, the United States and the European Union.
The G20 health ministers' meeting will also discuss efforts to vaccinate developing countries significantly behind schedule.
While an International COVID-19 Vaccination Certificate generated through MyGov is enough to gain entry to most European countries, laws that exclude unvaccinated people from restaurants, bars and other venues are widespread.
Locals flash EU Digital COVID Certificates via QR codes on their smartphones, but the app used does not recognise Australian COVID-19 Digital Certificates.
Australian Federation of Travel Agents chief executive Dean Long said the lack of a universal standard for digital vaccination certificates was "one of the major friction points that we've got for both inbound and outbound travel".
"MasterCard, American Express, and Diners Club all have internationally recognised payment systems and it doesn't matter where you are, they all work the same," he said.
"We need governments to get something like that around the world [for vaccination certificates]."