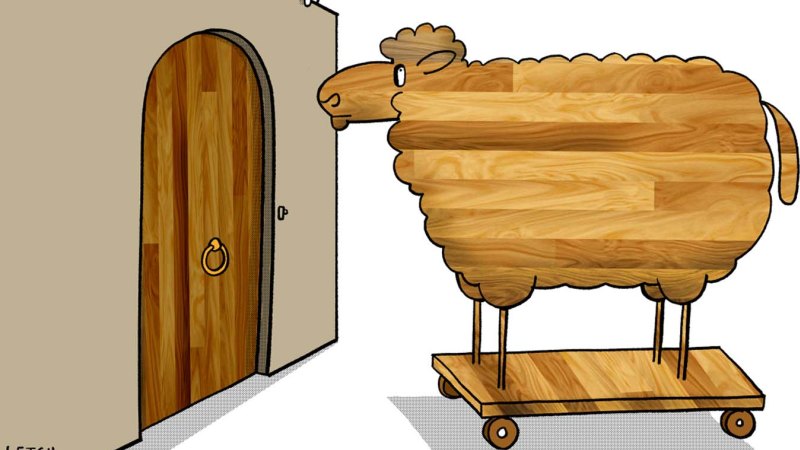 Europe makes all the right noises about its friendship with Australia. European Union trade commissioner Valdis Dombrovskis emphasises Australia's status as one of the "like-minded" nations helping the defence of Ukraine. "This co-operation is highly appreciated," he told me in an interview in Brussels. "Geographically, Australia is far away, but it's a close ally."
Dombrovskis is a former prime minister of Latvia and an economic pragmatist who sealed the agreement with New Zealand last week. He wants to get an Australian deal done. But so did the last EU trade commissioner, Phil Hogan, and the one before that, Cecilia Malmstrom. The key issue is whether national governments will give ground on agriculture. Close observers say the window of opportunity closes in the first half of next year. The run-up to the 2023 elections for the European parliament will see domestic politics rule the agenda after that.
Loading
Does this matter? The outcome for New Zealand looked modest. There was a small increase in its ability to export farm produce. The country's onion producers acclaimed the $6 million gain for their industry. The same outcome for Australia would not add much to exports or jobs.
If it has its way in the trade negotiations, the EU would not only control cheese names such as feta but go so far as to impose sanctions on Australia for missing targets to reduce carbon emissions. It is, of course, crucial that those targets are met. Yet the sanctions power was not on the table when negotiations began in 2018. When Australia makes a pledge on carbon reductions, it makes it to the UN, not in bilateral deals.
So the new negotiating point is revealing about the dynamics of the relationship. The EU believes it can add to its demands and that Australia will comply. It may be right: Ardern signed up to the climate provisions last week.
Those who want the Australian trade deal emphasise the gains on both sides from greater strategic co-operation, not just on investment. Yet there is a school of thought that says Australia should avoid entanglements with European alliances. Australia's greatest focus must be on the region, and therefore on China. Yes, there is some help for Australia from its European friends: diplomatic support against coercion, not to mention three air warfare destroyers from Spain.
Loading
And the challenge with China is already factored into the European negotiating position. The EU knows Australia wants to diversify its export options after China's bans on our barley, coal, wine and more. The Europeans may regard a small favour on farm exports as a big concession.
Albanese was right, of course, to commit more to helping Ukraine and therefore Europe during his visit to Kyiv last Sunday. He was also right to ensure the assistance is delivered in military and medical supplies, not Australian blood. But this will not sway French farmers or Greek cheesemakers or Italian prosecco producers. And it will make no difference to a farm lobby that wants to slam the gate on Australian beef, lamb or dairy.
A successful trade deal will need support from each member state at the European Council and a vote in the European parliament, which means national parliaments cannot veto the outcome, which was a problem with previous deals. Gratitude for Australian help in Ukraine will be a factor among countries closest to the conflict but it is too early to be sure if this will be decisive.
The entire debate is a reminder that Australia must find its way in Asia. While Europe will gladly accept Australian aid to protect its security, it will at the same time resist any concessions on trade.